About us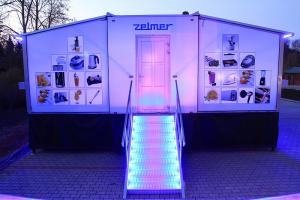 We are a company manufacturing the constructions of one-of-a-kind unfolding trailers. We construct and modify special trailers customized to our customer's wishes.
Year-round we operate and rent the original MKR Mobilbar. In only one hour an ordinary-looking trailer can become a luxurious fully-equipped venue for a hundred people. Anywhere you can think of, even on a green field, you can get a hundred-and-forty square metres of interior space? It is only up to you what you use the mobile bar for. Impress your guests with catering, advertising or presentation events, exhibitions or music festivals. The solid construction enables the mobile bar to be turned into a music disco. The spaces are fully equipped, so immediately after the trailer gets unfolded, you just connect the water service pipe, electricity and the bar including a beer tap, dishwasher, fridge and most importantly a music and light system is ready for use. Thanks to the heating and air-conditioning you will feel comfortable inside regardless of the year season.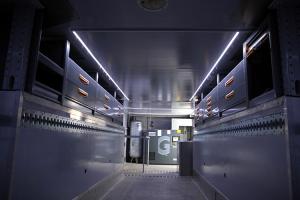 As mobile bar constructors we focus on further manufacture of special semitrailers for the transport of manipulation technology. We also specialize in semitrailer modifications tailor-made to the customer's wishes, including complete service work.
In our paintshop we perform all bodywork repairs and various painting and tinsmith operations. We can take care of the material damage to your car after an accident. You can leave it all up to us. In addition, we also deliver a complete restoration service for classics!
We take pride in offering individual, precise and professional attitude. Our ecological workshop uses modern technologies and we continuously innovate manufacturing processes and focus on delivering high-quality service.